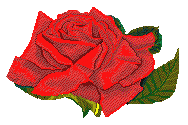 Welcome to My Rose Garden 2 page. I hope you enjoy
exploring all the links and don't forget to bookmark this page. Thank You
for visiting my page.


Also, please let me know if you find dead links on my pages.
Make sure you tell me WHICH page and WHICH link it is.


I would like to add: If you know the Author of any of the poems
or stories where I have put Author Unknown, please send me the name
and I will add it.
Thank You.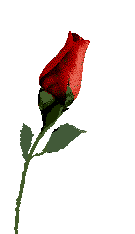 The Last Hug

I said, "Say good-bye to grandma,"
and in my stomach, I felt a knot...
"and give her a very special hug
that shows you love her a lot."

I reminded her, "be gentle...
she isn't feeling well today,"
and I let them have their moment
as I slowly backed away.

She welcomed my child's embrace;
her weakened arms held open wide.
I had to walk in the other room
and it was there, I knelt and cried.

I knew we were sharing the same fear
as reality began to unfurl;
we both knew this could be the last time
that she would hold my little girl.

There was something different in this hug;
as if my young daughter had a sense,
of the importance of that moment
and its true significance.

In my mind, there is a memory;
an image unlike any other
of watching my daughter share this love
with her daddy's gracious mother.

I wondered how she understood
the special reasons why,
as she laid her head on grandmas shoulder
and precious minutes passed us by.

Thinking back now, I remember
those feelings when we had to leave...
because indeed, that was the last hug
from her, my daughter would receive.

And although she's gone, she's not forgotten,
for I see within my child...
the warmth and love that we all felt
every time that woman smiled.

We all must face the inevitable,
but I cant help but wish it so,
that she was still a part of my child's life,
and still here to watch her grow.

But I will speak of her special ways
and make my daughter understand
that in the word "grandmother,"
she exemplified the "grand."

So every time you leave a loved one,
remember the present becomes the past,
and make that hug a special one...
for it could be the very last.


Auther Unknown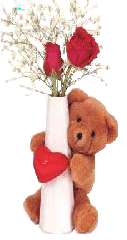 Continue your journey here
and visit all these wonderful links

~*~Roses for Rose~*~
JamNbabe's Hummingbird Heaven
Elusive Butterfly Of Love
Home Page
Flower Of Friendship
Hummingbirds from Texas Bird Watcher
MEMORIES - ROSES IN DECEMBER
ROSES OF LIFE.html
ROSES AND A SMILE FOR YOU!
I Need Your Love
A Thank You Rose to MY Friends!!
Gardening Gods Way
Burpee Seeds And Plants
Audubon Online -- National Audubon Society
The Story of the Colors
Windowbox.comô - Growing flowers, vegetables, and herbs in any container
GardenGuides - Come Garden With Us
UrbanGarden
Butterflies
FOREST MAGIC
I HOPE
Gardening advice and online plant shopping from iVillage.com Garden chan
Tree Birds
Flowers That Never Fade
AllAboutLawns.com Office Front Page
Yardeners
Bayer Advanced - Lawn
Walking In The Garden
Important Things
Unfolding The Rose
A Walk Amongst The Roses
Home Grown Love - Unique Floral Creations
NikkiOlet

vhl115@aol.com

Sign My Guestbook

View My Guestbook
Back To My Rose Garden

My Rose Garden
This page was created in May 1999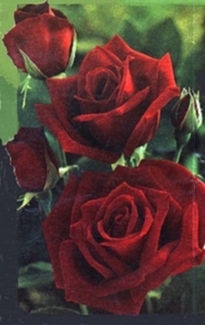 Thank You for visiting this page