Welcome to Broken Hearts 2 page. I hope you enjoy
exploring all the links and don't forget to bookmark this page. Thank You
for visiting my page.


Also, please let me know if you find dead links on my pages.
Make sure you tell me WHICH page and WHICH link it is.


I would like to add: If you know the Author of any of the poems
or stories where I have put Author Unknown, please send me the name
and I will add it.
Thank You.


Special People


The special people in this world are the most precious
and the most appreciated people of all.

No matter what happens, they always understand.
They go a million miles out of their way.
They hold your hand.

They bring you smiles, when a smile is exactly what you need.
They listen, and they hear what is said
in the spaces between the words.

They care, and they let you know you're in their prayers.
Special people always know the perfect thing to do.
They can make your whole day just by saying something
that no one else could have said.

Sometimes you feel like they share with you a secret language
that others can't tune into.

Special people can guide you, inspire you, comfort you
and light up your life with laughter.

Special people understand your moods and nurture your needs.
They lovingly know just what you're after.
When your feelings come from deep inside
and the need to be spoken to someone;
you don't have to hide from, you share them.

... With special people.

When good news comes
Special people are the first ones you turn to,
When feelings overflow and tears need to fall.
Special people help you through it all.

Special people bring sunlight into your life.
They warm your world with their presence,
whether they are far away or close by your side.

Special people are gifts that bring happiness and
treasures that money can't buy.


~ Author Unknown ~





Continue your journey and enjoy more stories and Poems.

Entertain Strangers
A Child's Bill OF Rights
2 Angels
Just What Makes That Little Old Ant
What An Eye Opener
A Puppy To Love
A Christmas Story
The Sacrifice
Noah's Ark
My First Christmas In Heaven
A West Side Christmas Story
The Pain Of Love

Continue your journey here
and visit all these wonderful links

Everything we do...
Wednesday~~Heart Gifts
When you are sad
A Fatherís Will (wowzone.com)
I'M SORRY
Why Mothers Cry
Memory of PJaneMC
WOULD YOU HOLD ME??
New Page 1
Welcome to the Alzheimer's Association
A Time To Believe
WORCESTER'S SIX WISE MEN
KidSource OnLine Welcome Page
Single Parent Central - Homepage. Your resource center for single parent
The Corporation for National Service
Welcome to VolunteerMatch
Habitat for Humanity International
Volunteers of America
Adopt: Assistance, Information, Support for Independent Adoption, Open A
The Compassionate Friends: grief support after the death of a child.
Divorce Central Home Page
Depression information and treatment
SAVE - Suicide Awareness \ Voices of Education
Token Free Spirt AKA Freebie
My Promise to You
It Takes Strength
IN MY IMAGE
DO YOU HAVE TIME?
A Wish for My Child(ren)
Thoughts From The Heart
EVERY TIME A BELL RINGS .................
Best Inspiration from the Net - The "Be" Attitudes
Children to Children- Started by kids....... run by kids.
Here are 60 things
Believe in your heart
A TRUE Love Story You Must Read !
You Didn't
remember them
The Breast Cancer Site : Fund Mammograms for Free
Courageous ~ Heart's by Francine


vhl115@aol.com


Sign My Guestbook

View My Guestbook
Back to Broken HeartsPage

Broken Hearts

This page was created in April 1999
The Graphics on this page were created by me......Vera.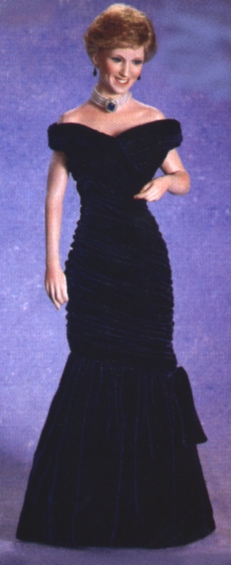 Thank You for visiting this page