Welcome to A Poet's Treasure Chest II page. I hope you
enjoy
exploring all the links and don't forget to bookmark
this page. Thank You for visiting my page.


Also, please let me know if you find dead links on my pages.
Make sure you tell me WHICH page and WHICH link it is.


I would like to add: If you know the Author of any of the poems
or stories where I have put Author Unknown, please send me the name
and I will add it.
Thank You.





GREAT TRUTHS ABOUT LIFE AS OBSERVED BY CHILDREN:


* No matter how hard you try, you can't baptize cats.

* When your Mom is mad at your dad, don't let her brush
your hair.

* If your sister hits you, don't hit her back.
They always catch the second person.

* Never ask your 3-year-old brother to hold a tomato.

* You can't trust dogs to watch your food.

* Reading what people write on desks can teach you a
lot.

* Don't sneeze when someone is cutting your hair.

* Puppies still have bad breath even after eating a
Tic Tac.

* Never hold a Dustbuster and a cat at the same time.

* School lunches stick to the wall.

* You can't hide a piece of broccoli in a glass of
milk.

* Don't wear polka-dot underwear under white shorts.
No matter how cute the underwear is.


Author Unknown





Continue your journey here
and visit all these wonderful links

In the Still of the Night
WET OATMEAL KISSES
Endless Love
Special People electronic greeting card
Poetry Daily, a new poem every day.
Hopes and Dreams of the Future
Feel the Magic
Journey Through Where Love Prevails
The Atlantic Monthly's Poetry Pages
Ishaah's Inspirations for Living a Positive Life.
~ No Matter What ~
Love This Site, send some fun pages
Have A Seat Upon A Cloud
newyorker

vhl115@aol.com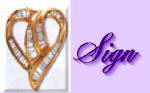 My Guestbook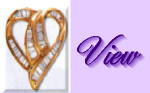 My Guestbook
Back To A Poet's Treasure Chest

A Poet's Treasure Chest

This page was created in June 1999
Graphics on this page created by me...Vera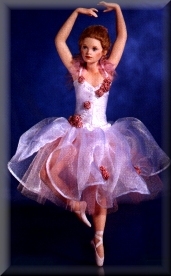 Thank You for visiting this page